Alipay launches updated international version of app
Alipay launches updated international version of app

Alipay yesterday announced the launch of an updated "international version" of its smartphone application with customized services for overseas travelers to China.
When overseas users register or open the app, they will have the English-language option and easy-to-use translation tool.
It also integrates frequently used travel services, including hotel booking, air ticket booking, car-hailing, public transport and exchange rate checking.
Alipay said the new move aims to fulfill international travelers' mobile payment needs in China and improve their local travel experience.
This follows earlier measures to streamline the registration and verification processes for overseas users with no Chinese bank account or phone number.
The updated version also includes services related to the upcoming Asian Games in Hangzhou through the Smart Hangzhou mini-program.
Since late June, registration and digital payment process for overseas users have been improved.
Overseas visitors can now sign up Alipay and link an international credit or debit card from Visa, Mastercard, JCB, Discover, and Diners Club to pay at tens of millions of Alipay partner merchants across China, including restaurants, cafes, tourist attractions, shopping malls, street stalls and public transport.
Here is a step-by-step guide: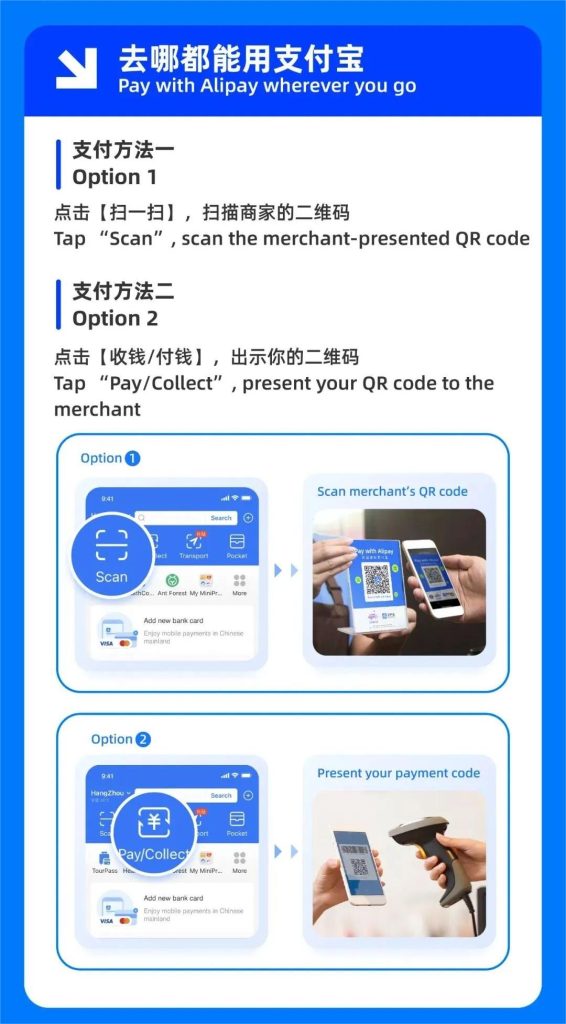 Our Serivces

Work Permit and Residence Permit Application

就业许可及居留许可申请

Foreigner Permanent Residence ID Card

外国人永久居留身份申请

China Immigration Policy Consulting

中国签证政策咨询

Office Recommendation

办公室推荐
WOFE/JV Registration

外商独资企业/中外合资企业设立

Bookkeeping and Tax Declaration

记账和税务申报服务

China Tax Policy Consulting

中国税务政策咨询

M & A

并购