Get your Covid-19 Vaccine in Shanghai
Get your Covid-19 Vaccine in Shanghai

Shanghai has started appointment-based COVID-19 vaccination for foreigners in the city pursuant to the Joint Prevention and Control Mechanism of the State Council.Starting from now, Shanghai will include the foreigners of appropriate ages in the city into the program of getting the domestically-developed COVID-19 vaccine (in the marketing stage) on the basis that they are informed, voluntary and willing to be inoculated at their own costs and bear corresponding risks.
Those foreigners who are willing to be inoculated may book the vaccination appointment online via Jiankang Yun (Health Cloud) APP, and each will receive in total two doses of domestically-developed inactivated vaccine now available in Shanghai. Those who have been covered by China's medical insurance are entitled to the same treatment as that to the insured Chinese citizens. Those who have not been insured should bear the cost of RMB 100 per dose on their own.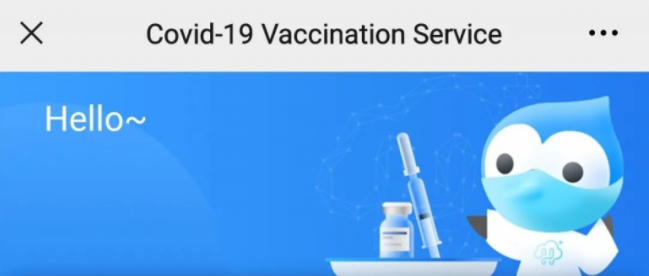 For foreigners in Shanghai ready to take the vaccine, please make your appointment as follows:
Scan the following attached QR Code and access to the service page for the foreigners in Shanghai to get the COVID-19 vaccine on Jiankang Yun platform and fill in your information to make an appointment.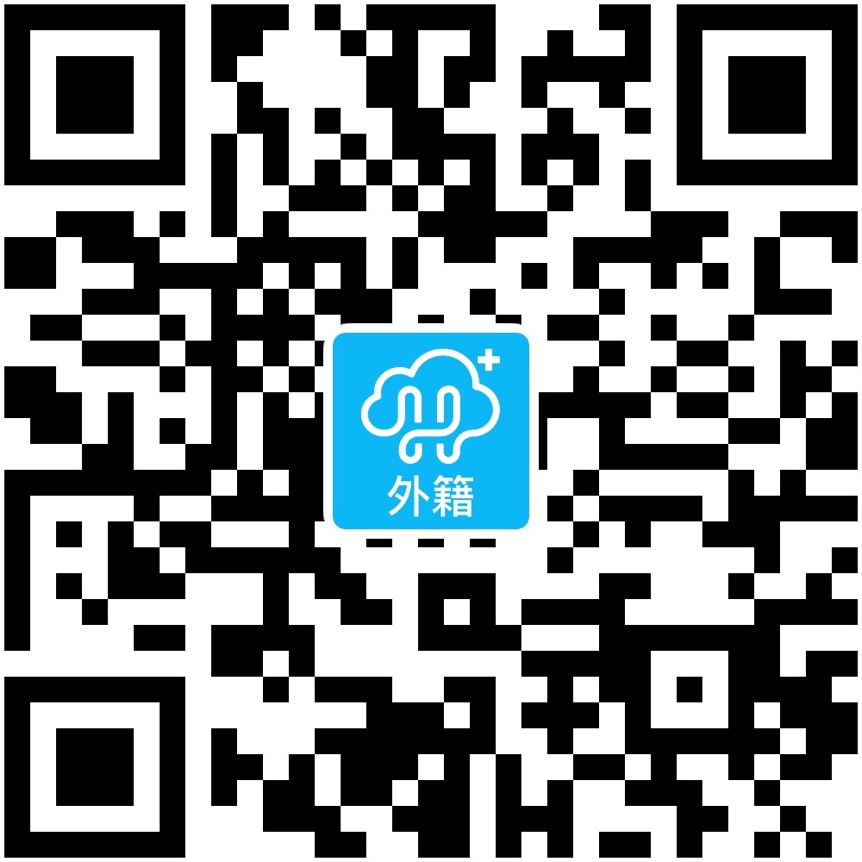 Receive the text message confirming the date, time and venue for vaccination if you succeed in making the appointment.Take your Foreign Permanent Resident ID Card, passport or valid permit of stay or residence to the vaccination venue on the confirmed date.
Before inoculation, you will be required to sign a letter of informed consent, disclaimer and other documents according to the given procedures. You should also ensure your personal protection and advise your health status truthfully to the on-site medical professionals so that they will decide if you are suitable for inoculation or not. You should also pay close attention to your health status within 14 days of inoculation and go to hospital promptly for medical advice in case of any adverse response.
Vaccination Venues (*Appointments is Required) :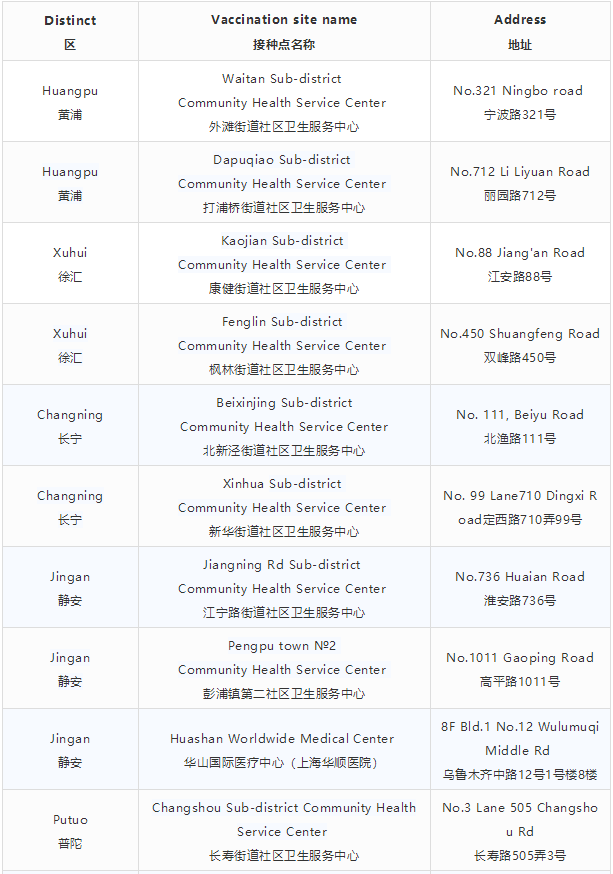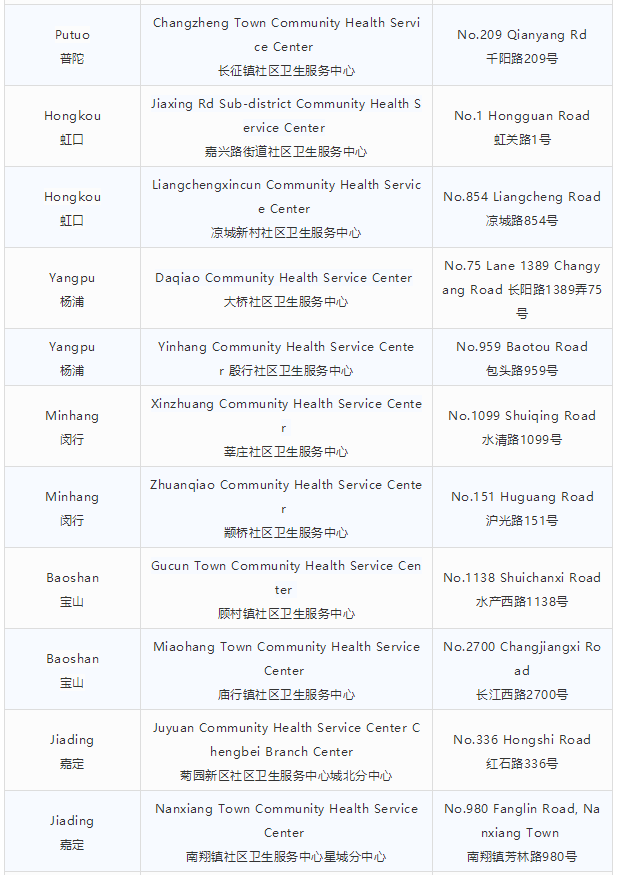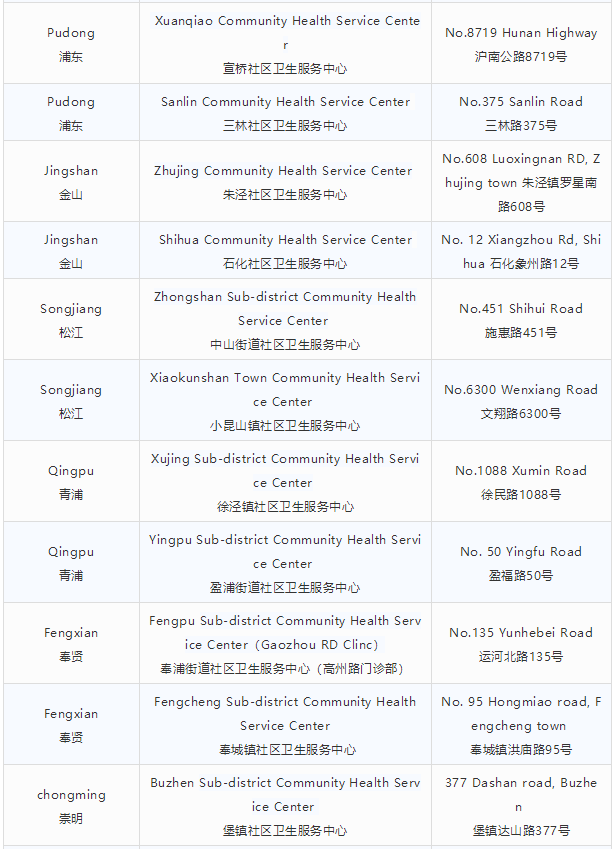 Note: Please kindly be noted that you will be inoculated at the designated venue by presenting the text message confirming your appointment.
For more information, please contact us: +86 21 - 5178 5021
Our Serivces

Work Permit and Residence Permit Application

就业许可及居留许可申请

Foreigner Permanent Residence ID Card

外国人永久居留身份申请

China Immigration Policy Consulting

中国签证政策咨询

Office Recommendation

办公室推荐
WOFE/JV Registration

外商独资企业/中外合资企业设立

Bookkeeping and Tax Declaration

记账和税务申报服务

China Tax Policy Consulting

中国税务政策咨询

M & A

并购