Hong Kong will scrap mandatory hotel quarantine for all visitors as of September 26, in a move designed to boost the financial hub's revival.
Under the new scheme, detailed by Hong Kong Chief Executive John Lee, inbound travellers will need to take a rapid test rather than a PCR test within 24 hours before boarding their flight.
Upon landing at Hong Kong airport they'll take a PCR test under a 'test-and-go' practice which will not require them to wait at the airport – although it's not yet clear exactly what specific quarantine measures will kick in should a positive result be returned.
The new '0+3' scheme will see travellers face restrictions on their movements In their three days in Hong Kong, with the government's Leave Home Safe app showing an amber code which will not permit them into bars or restaurants.
However, they will otherwise be free to move around the city, including visiting public areas such as shopping malls and taking public transport, where people are required to wear masks at almost all times.
A negative result from a PCR test taken on the third day will see the app change to a blue code which will lift those restrictions.
Visitors will also need to take a mandatory PCR test on days 4 and 6, and if they test positive will either be isolated at home, in hotels, or in community facilities, "depending on the situation."
Hong Kong has been largely isolated since the outbreak of the Covid pandemic in February 2020 due to adopting some of the world's strictest health measures, while it neighbours – especially regional rival Singapore – continue to power ahead after reopening.
The HKSAR government is positive about the direction of the epidemic. The risk of overseas arrivals is no higher than or lower than the risk of local transmission. The new measures will help to balance risks and economic dynamics, and maintain Hong Kong's competitiveness while controlling risk.
China plans easier border entry rules for some foreign tourists. China's government issued draft rules aimed at making it easier for some foreigners to enter China for visits to tourism sites along the Chinese border.China has shut its borders to foreign tourists since the outbreak of the new coronavirus in 2020, with only specific groups of foreign nationals allowed to enter the country, such as those holding certain work visas.In recent months, rules have gradually been relaxed, from resuming more direct flights between China and some countries to allowing foreign students with valid residence permits to enter China. Quarantine for foreign arrivals has also been reduced.
Travel groups organized by tour agencies in border areas in China can choose their port of entry and exit "flexibly", the Ministry of Culture and Tourism said in a statement on Monday, without giving specifics on locations and dates.
With the WHO's reassessment of the COVID-19 global pandemic and the recent efforts of the HKSAR government to resume customs clearance in 2023, entry restrictions will be gradually relaxed. Work visas are being gradually restored now, our customers have successfully obtained visa approval and are expected to come to China for employment and investment by the end of the year. We believe in the government's determination to prevent epidemics and revitalize the economy. Here, we suggest that the visa application for coming to China next year can be prepared as early as possible in the fourth quarter. If you need work permit and visa application services, please contact us.
8621 - 5178 5021 / info@jkinvest.net
Today we will launch FAQ for foreigners work in Shanghai , introducing the key contents of Foreigner's Work Permit for scientific and technological talents to you. 
What are the convenient policies for foreign scientific and technological talents?
(1) Further relax the limits in terms of age, academic degree or work experience
(2) Implement a "Notice + Pledge" System for those with No Criminal Record
(3) Support Foreign High-end Talents in research teams to apply for Confirmation Letter for Foreign High-end Talents
How is the scope of application of the Confirmation Letter for Foreign High-end Talents expanded?
The Online Approval for Foreigner's Work Permit in China (Version 4.0) further expands the scope of application of the Confirmation Letter for Foreign High-end Talents. Foreign researchers participating in national task forces and young foreign talents, including recent doctoral graduates from key disciplines such as science, engineering, agriculture and medicine, upon identification by the Science and Technology Commission of Shanghai Municipality (Shanghai Administration of Foreign Experts Affairs), may directly apply for the Confirmation Letter for Foreign High-end Talents according to relevant regulations, and may apply for R visa with a validity period of up to 10 years. Their accompanying family members may apply for visas with the same validity period.
What are the standards for new application and extension of the Foreigner's Work Permit by foreign innovative entrepreneurial talents?
To regulate innovative entrepreneurial talents in Shanghai, for foreign talents such as legal persons making investment or innovative entrepreneurship and small investors, after an enterprise is legally established, limits in terms of age, academic degree or work experience may be relaxed when they apply for their first work permit in China. For foreign investors who have a physical office, their work permits in China may be extended based on the operating status, taxes, social security payment and other required circumstances of their companies. Foreign investors with virtual registration shall submit all documents required, including but not limited to operating status, taxes, and social security payment for an extension which is necessary according to the circumstances.
What are foreign skilled talents?
1. Hold a general foreign vocational qualification. Foreign skilled talents who hold senior foreign vocational qualifications that are included into management under the national vocational qualification system may directly work in Shanghai. Such qualifications include commercial and retail management certificate and business administration certificate (excluding international language certificates). For more information about foreign vocational qualification certificate, please contact J&K.
2. Skilled talents urgently needed in Shanghai. Foreign skilled talents who have expertise and rich practical experience in production and service positions, and are in line with the urgently needed occupations for the development of key industries in Shanghai, after obtaining overseas skills certificates accredited and with recommendation from competent authorities of the industries, may apply for a work permit. For details about skilled talents urgently needed in Shanghai, please contact J&K.
3. Hold other international vocational qualifications. With the shortage in the fields and the competence of the talents considered, Talents holding other unspecified international vocational qualifications (such as ACCA certificate in financial management, and international football coaching qualification), after their employers provide a description of their qualification, of their shortage, of the specialization demonstrated by the certificate, and of the talents' work experience, may apply for a work permit.
China's latest pilot program to improve its business climate entails more measures to attract foreign investment and talent, including streamlining job certification, more efficient mechanisms to settle legal disputes and making it easier to enroll children in school.
中国改善营商环境的最新试点计划将采取更多吸引外国投资和人才的措施,包括简化就业认证、建立更有效的法律纠纷解决机制,以及简化外籍儿童入学手续。
The program, rolled out in a policy document issued by the State Council last month, outlined a host of measures to upgrade business-related administrative services in six cities-Beijing, Shanghai and Chongqing, as well as Hangzhou in Zhejiang province, and Guangdong province's Guangzhou and Shenzhen.
上个月,国务院发布了一份政策文件,概述了北京、上海、重庆、浙江杭州、广东广州和深圳等六个城市提升商务相关行政服务的一系列措施。
The program marked the latest national efforts to tailor the country's business environment to international standards and will offer foreign citizens, especially entrepreneurs, a better business and living experience in China, said Ma Liang, a professor of public management at the Renmin University of China.
中国人民大学公共管理学教授马亮表示,该项目标志着中国最新的努力,旨在使中国的商业环境符合国际标准,并将为外国公民,尤其是企业家,提供更好的在华经商和生活体验。
"It will provide foreign businesses and expats more convenient, efficient and tailored public services," he said.
他表示: "它将为外国企业和外籍人士提供更方便、高效和量身定制的公共服务。"
The six cities will offer diversified, efficient and convenient services to foreign businesses looking to settle disputes, including measures to develop centers that provide one-stop services.
这六个城市将为寻求解决纠纷的外国企业提供多样化、高效和便利的服务,包括采取措施发展提供一站式服务的中心。
Dispute resolution organizations and arbitration bodies will be encouraged to hire foreign mediators and arbitrators as part of the program.
将鼓励争端解决机构和仲裁机构聘请外国调解员和仲裁员作为该方案的一部分。
The six cities will also explore ways to set standards for the certification of top-notch talent, especially those that are severely lacking nationwide. Local authorities will also pilot the establishment of a mechanism that allows expats to practice certain professions on the condition that they have already obtained the relevant qualifications or certificates overseas or from universally recognized international organizations.
六个城市还将探讨如何为一流人才的认证制定标准,特别是那些在全国范围内严重缺乏的人才。地方当局还将试行建立一种机制,允许外籍人员从事某些专业,条件是他们已在海外或从普遍公认的国际组织获得有关资格或证书。
The government will consider establishing an evaluation system for talent that is in line with international rules, the policy document said.
政策文件说,政府将考虑建立一个符合国际规则的人才评估体系。
It added that the level of service from the international versions of government web portals will be upgraded to help expats better understand investment opportunities, employment and other policies.
并补充说,政府门户网站的国际版本的服务水平将得到提升,以帮助外籍人士更好地了解投资机会、就业和其他政策。
Under the program, the government will widen market access for operators of schools for foreign children and allow domestic businesses and Chinese citizens to open schools for them.
根据该计划,政府将扩大外国儿童学校经营者的市场准入,并允许国内企业和中国公民为他们开办学校。
Authorities will also increase administrative approval for procedures concerning expats as part of one-stop online services, the document said.
文件称,当局还将增加对涉及外籍人士的手续的行政审批,作为一站式在线服务的一部分。
A level playing field is a key goal of the program, which pledged to offer the same treatment to businesses, whether they are domestic or foreign.
一个公平的竞争环境是该计划的一个关键目标,该计划承诺向企业提供同样的待遇,无论它们是国内企业还是国外企业。
For example, Yang Jie, head of the Department of Laws and Regulations at the National Development and Reform Commission, told a news briefing last month that a more transparent, standardized and efficient mechanism for project bidding, which would require the release of bidding plans before projects can commence, will be developed to ensure that foreign and domestic businesses are treated equally.
例如,国家发展和改革委员会法律法规司司长杨洁上月在新闻发布会上表示,将建立一个更加透明、规范和高效的项目招标机制,要求在项目开工前公布招标计划,以确保平等对待国内外企业。
本市2021年度城镇单位就业人员平均工资为11396元/月。按此计算,2022年7月1日起,本市调整社保、公积金缴费基数的上下限。
The average wage of Shanghai employees in 2021 was announced as RMB11396/month. Based on this calculation,  the authorized department has adjusted the upper and lower limits of the base payment of social security and housing fund on July 1st 2022.
社保 Social Security
2022年7月1日起本市社保缴费基数
上限调整为:34188元/月;
下限调整为: 6520元/月。
The base payment of Social Security:
The upper limit: RMB34188/month;
The lower limit:    RMB6520/month.
积金 Housing Fund
2022年7月1日起本市公积金缴费基数
上限调整为:34188元/月;
下限调整为: 2590元/月。
The base payment of Housing Fund:
The upper limit: RMB34188/month;
The lower limit:    RMB2590/month.
平均工资 Average Wage
2022年7月-2023年6月,本市人才引进政策(包括直接落户、居转户、留学回国人员落户、居住证积分等业务)中涉及"上年度城镇单位就业人员平均工资"的事项,维持现有基数作为参考水平,仍按10338元/月执行。
The "average wage of employees in the previous year" involved in the city's talents introduction policy shall be RMB10338/month.
最低工资 Minimum Wage
2022年本市最低工资不调整,仍按上年度标准执行
月最低工资标准调整为:2590元;
小时最低工资标准调整为:23元。
Minimum Wage Standard:
for month: RMB2590
for hour: RMB23
For more information please contact us:021 - 5178 5021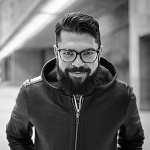 "
Please accept this recommendation for Lillian Zhou and the entire staff at J&K Investment Consulting (Shanghai) Co. , Ltd.
My Company The Charles Boggini Company from Coventry Connecticut USA engaged Lillian to assist in the set up of a trading company in Shanghai China also know as a WOFE . From the first meeting with Lillian I felt comfortable that J&K could handle all the details needed to complete the job.
The entire process was handled in a professional manner and the communication was very clear. Lillian and her staff were able to translate and explain clearly the details all the way thru the process. I was so comfortable with the WOFE setup that I continued with Lillian and J & K to mange my accounting and company details for the past two full year.
The staff is very efficient and detail oriented. I would be happy to refer them to any prospective client.
David C. Boggini
Founder & CEO, Boggini Trading (Shanghai) Co., Ltd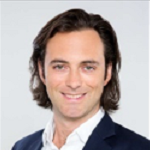 "
We have been cooperating with J & K in the past 6 years and we highly appreciated their visa services for our foreign employees. The number of our foreign employees is big and they work for our Shanghai head office and branches in different cities in China, to
control the employment and visa risk is not quite easy. Fortunately,we found J & K , they are our trustworthy visa consultant, their professional acknowledges and working schedule make us have no doubts and troubles when we are facing the employment and visa issues, no matter application, modification, extension and termination. We highly appreciated their efforts and hope to continue to cooperate and recommend J & K to you.

Vicky Zhou
C&B Manager, ASC Fine Wines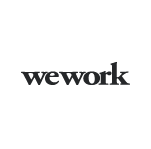 "
We have cooperated with J&K for many years, we deeply felt the professional services of them. When dealing with more complicated work, they always give quick feedback and provide effective solutions. J&K staff are very patient, meticulous and trustworthy. -- Lily Fang, Legal Department of WeWorkJ&K has participated in many company registration and change projects of us. For many years, they have been holding a professional and meticulous working attitude and provided us with extremely satisfactory services. J&K not only excellently completed various project tasks, but also provided us with solutions through their senior experience and knowledge to solve our problems and become an indispensable right-hand assistant in our work. Over the years, J&K and Wework have experienced growth and development together, they help their customers stay invincible in the changeable market competition. I believe that in the future, J&K will be able to serve more and better customers with unlimited future. -- Nancy Hong, Treasury Analyst of WeWork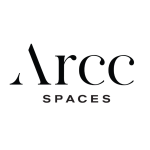 "
What I admire most about the J & K team is their attitude towards service details. Each of them is striving for perfection. The J & K team has professional background and many years of experience, providing us with extremely satisfactory and pleasant service. Communication is the most important problem in the service, Every time J & K confirms and explains all problems in the work carefully and patiently, even the smallest details they try to ensure that there is no error. J & K not only provides us with high-quality services, but also provides many effective and feasible suggestions and guidance. J & K won the praise of our company, each of us is very willing to recommend such an excellent team to every potential customer.
Jane Hu
Centre Manager, ARCC Spaces


Leave us a message
Interested to Know More? Please complete the form beside and we will get in touch with you soon!
Content with an asterisk (*) is required.