Overseas bank cards now able to be added to WeChat Pay
Overseas bank cards now able to be added to WeChat Pay

International travelers to China can make digital payments at local retailers nationwide by connecting their overseas bank cards to WeChat Pay, or Weixin Pay in Chinese.

Tencent, the developer of WeChat, today announced that the app now accepts international bank cards from major card networks, including Visa, Discover Global Network (including Diners Club), JCB and Mastercard.

After linking their international cards, overseas travelers will be able to easily access Chinese outlets, including small and medium-sized merchants.

Residents of China's Hong Kong, Macau and Taiwan regions can also register for WeChat Pay using their travel documents.

To utilize the digital environment and functionality, WeChat users in the Hong Kong, Macau, and Taiwan regions can also send and receive digital gift money using their WeChat Pay.

When using overseas bank cards to make payments, users may have to pay a 3 percent commission, but Tencent will waive the fees for transactions worth 200 yuan (US$27.86) or less. The specific guidelines and costs may vary depending on the circumstances.

Tencent has been trialing payments with overseas credit cards on WeChat Pay since 2019.

Tencent said that the current step corresponds with the full resumption of international travel and business to China, as well as important international events in the country.
Read the guidelines below for more information.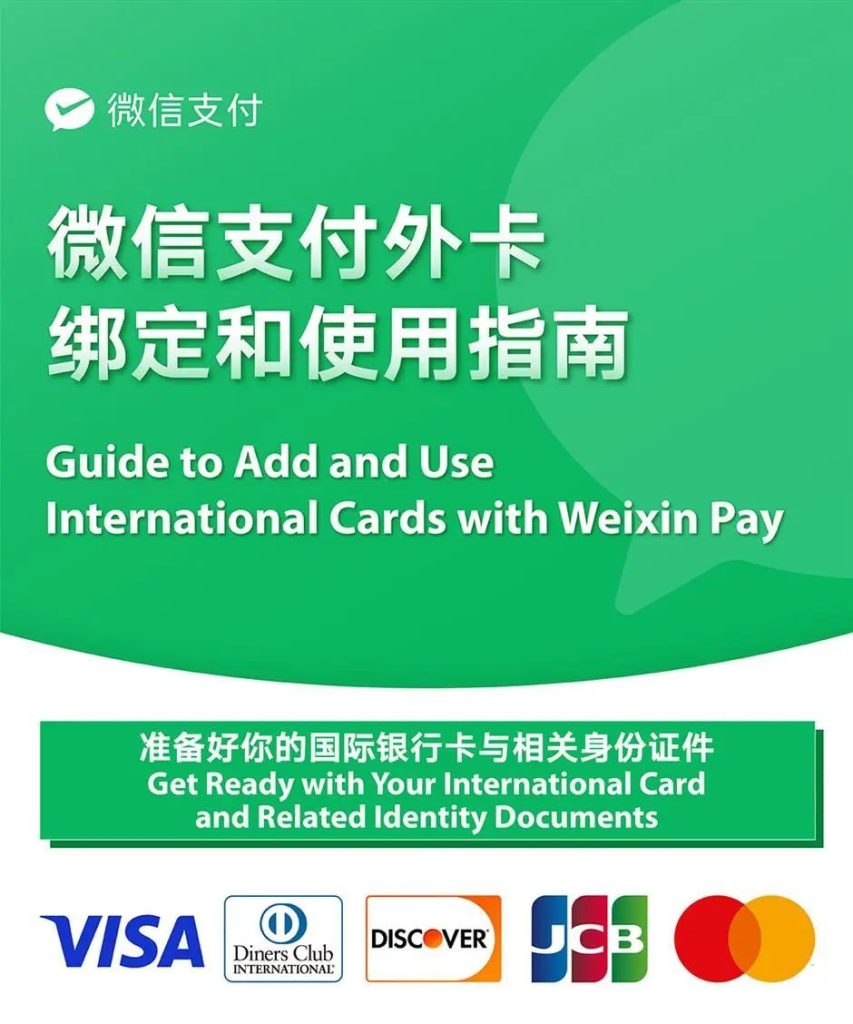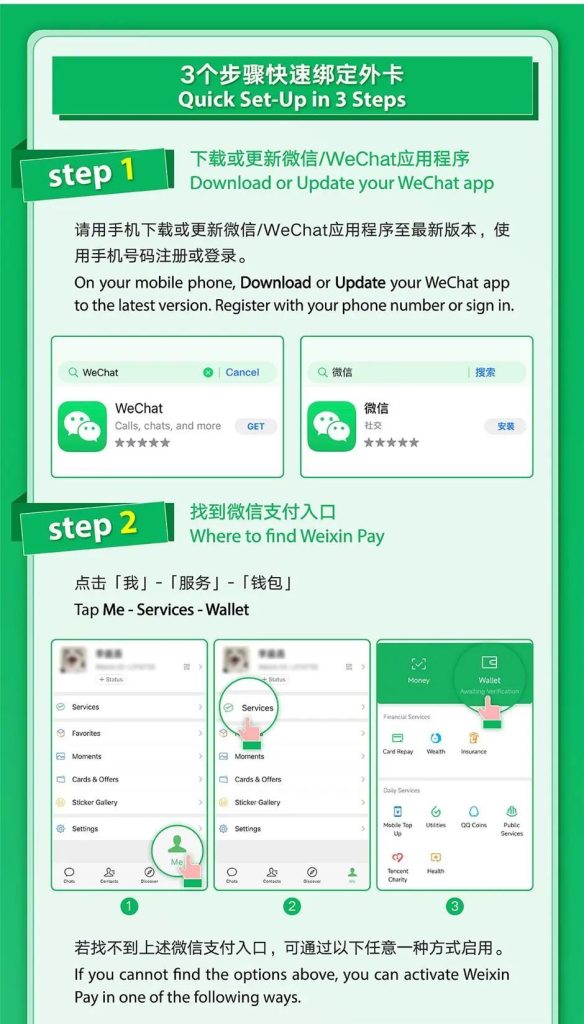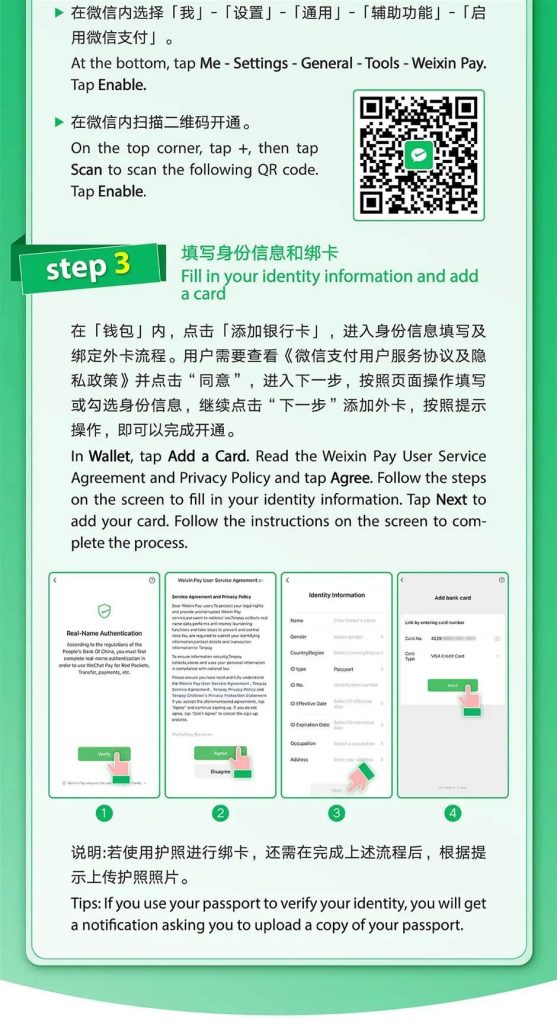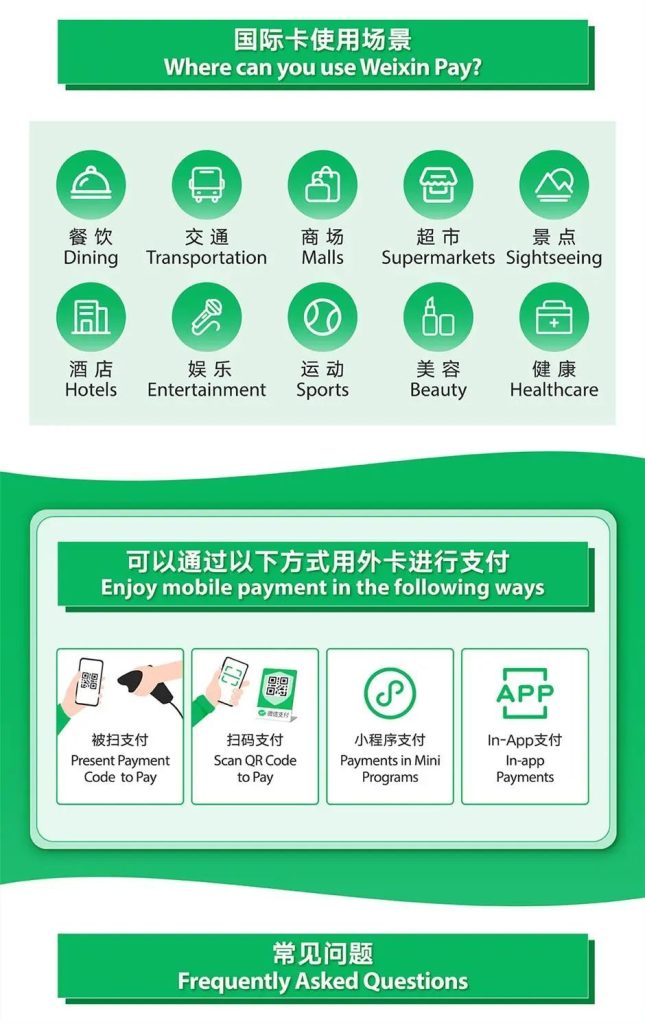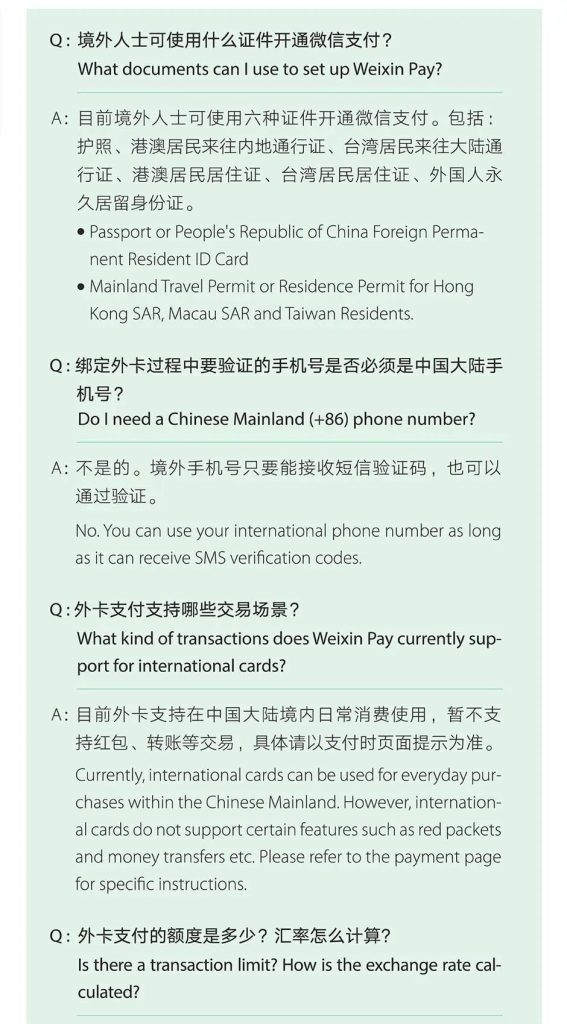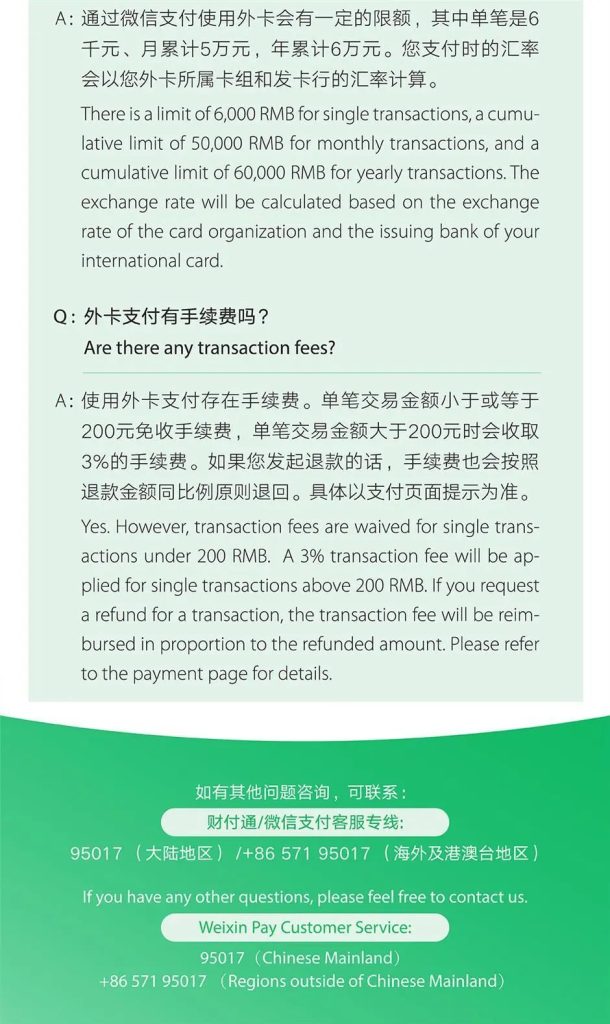 Our Serivces

Work Permit and Residence Permit Application

就业许可及居留许可申请

Foreigner Permanent Residence ID Card

外国人永久居留身份申请

China Immigration Policy Consulting

中国签证政策咨询

Office Recommendation

办公室推荐
WOFE/JV Registration

外商独资企业/中外合资企业设立

Bookkeeping and Tax Declaration

记账和税务申报服务

China Tax Policy Consulting

中国税务政策咨询

M & A

并购